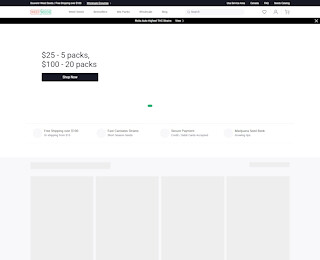 While South Carolina may be slow on marijuana legalization, the state laws do not frown at purchasing marijuana seeds. The general belief is that the relevant stakeholders would soon come around and relax the marijuana laws in South Carolina. For now, however, licensed growers can only cultivate certain sativa strains with a low THC yield. Thus, buyers are advised to purchase marijuana seeds in South Carolina for collection purposes only. Once marijuana is finally legalized, you can go ahead to plant the exotic seeds in your collection.   
How do you purchase souvenir cannabis seeds in South Carolina?
There are certain points buyers need to understand before purchasing seeds for the purpose of growing marijuana in S. Carolina. Some of them include:
Know more about seed types: Buyers need to know the different types of cannabis seeds alongside their distinguishing properties. Regular seeds are different from feminized seeds, which in turn, are different from auto-flowering seeds. Before buying, you should know about these seeds if you are to make an informed decision.
 
Find the right strain for your condition: There are different strains of marijuana seeds in South Carolina. It's always better to know more about a strain before buying because the strain determines the quality and properties of cannabis you'll get from the plant.
 
Buy from a seed bank: While cannabis seeds are not illegal, purchasing illegally germinated seeds could put you in trouble with the authorities. Furthermore, buying from a reputable seed bank like Weed Seeds USA guarantees the quality of viability of the seeds. It'll be quite tragic if all the seeds you have proudly collected do not germinate when growing is finally legalized.
 
Request for discreet packaging: Another point to note when buying South Carolina marijuana seeds is ensuring that the seeds are discreetly packaged. This limits the chances of having a run-in with the authorities during shipment.
What are some top cannabis strains for growing in S. Carolina?
Regular seeds- Gorilla glue regular
These Indica and Sativa hybrid seeds promise at least 20% or more THC and flowers within 2 to 3 months. While the sour taste might make the plant slightly unsuitable as an edible, smoking guarantees a relaxing buzz and an unmatched euphoria. The strain is quite potent, and it can take care of pain, migraines, and insomnia.
Feminized seeds- Banana Kush feminized
Banana Kush is a pleasantly scenting Indica dominant strain that is a mix of Ghost OG and Skunk Haze. It produces high-THC cannabis that promises a deeply enjoyable euphoric, and relaxing feel. If you're looking for a cannabis strain that can enhance your creativity, you might as well stop your search here.
Auto-flowering- Auto Gelato feminized
This balanced hybrid couldn't be easier to grow, and it sprouts lovely bud covered in trichome crystals. Although it has about 55% Indica, the effects remain quite cerebral, and it's famed for the analgesic and anti-anxiety properties.
Do you need a reliable seed bank to purchase South Carolina cannabis seeds? Do not look beyond Weed Seeds USA. We offer diverse strains of premium seeds that work for a wide range of medical conditions. Contact us at 1-844-807-1234 or visit our website to purchase online.
Marijuana Seeds South Carolina