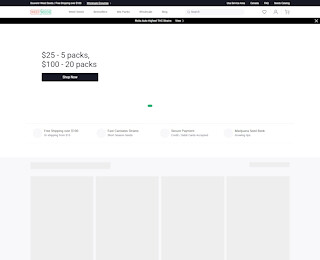 Medical marijuana is legal in the state of Rhode Island. Patients with qualifying conditions such as seizures, Alzheimer's disease, glaucoma, and cancer are permitted to possess 2 ½ ounces of marijuana. They can also cultivate up to 12 seedlings and 12 mature plants for personal use. At Weed Seeds USA, we're a top-rated supplier of marijuana seeds in Rhode Island. Collectors can find an extensive selection of elite cannabis seeds. And for growing marijuana in Rhode Island, our world-class cannabis seeds are viable, verified, and will be shipped to you fast and discreetly, once you place your order.
Best Marijuana Strains for Sale in Rhode Island
We have an impressive marijuana seed bank for our customers. Here are some of the highly sought-after cannabis seeds in Rhode Island:
Ak-47 is a hybrid sativa-dominant marijuana strain that is perfect for those who want to chill. Many recreational smokers like to relax and feel happy after hitting a few puffs. AK-47 is the ultimate strain for that effect. The THC content in this variety goes as high as 21.5 percent. AK-47 releases a fruity scent with users reporting a powerful, lasting high. It can also steadily energize users in some cases but not to an overwhelming extent.
This strain is easy to cultivate both outdoors and indoors and only takes 7-8 weeks to flower. It produces a strong odor when growing. If you are looking to buy Rhode Island marijuana seeds, AK-47 should be top on your list. This variety boasts a number of awards under its belt, among them 1st Sativa at the Toronto Treating Yourself Expo, 2011, and 1st Hash at the Barcelona High Life Cup, 2005.
A blend of Afghani and Ginger Ale, Snow Ripper, is mostly an indica strain that takes around 57 days to flower. It's excellent for indoor cultivation; it does not need much room. Simply ensure you give it adequate nutrition, hydration, and have a proper light management schedule. The plant will thrive.
Snow Ripper has fresh, intense forest flavor with earthy wood and spice hints. With a THC content of 22 percent, the effects of this variety are hard-hitting, giving users a sedative, stress-relieving effect. After a long day, we recommend you light up a Snow Ripper. It will bring untold tranquility. This strain is pure bliss to growers—it's resistant to pests, mold, and disease. Beginner growers should definitely cultivate RI cannabis seeds.
When hitting Harlequin, most people have reported an increase in creative thoughts and happiness. So, if you're looking for premier marijuana seeds in Rhode Island, you should try our Harlequin strain. This variety has 8-16 percent of CBD and 4-7 percent of THC, with a sativa-dominance. The strain has a cooling minty hint and earthy flavors. It is also the most resistant to crop diseases and only takes around eight weeks to flower.
Potent and Resilient Marijuana Seeds for You
At Weed Seeds USA, we have the highest quality marijuana seeds in our banks for you. Our seeds have high germination rates and produce healthy buds. For the best marijuana seeds in Rhode Island, contact Weed Seeds USA to buy your seeds or purchase online on 1-844-807-1234.
Marijuana Seeds Rhode Island