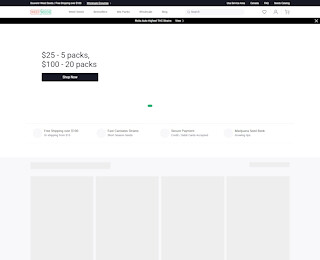 Since 2010, the use of medical cannabis for various medical conditions has been legal in the state of New Jersey. Patients can use marijuana for conditions such as cancer, ALS, glaucoma, PTSD, and AIDS. Although cultivation is yet to be legalized, residents can still order marijuana seeds in New Jersey from reputable companies like Weed Seeds USA as they are considered adult souvenirs. On the other hand, you can legally purchase cannabis seeds in Michigan for growing.
The state of Michigan permits cultivating up to 12 cannabis plants in an enclosed outdoor space or a locked room. Here at Weed Seeds USA, you can acquire various strains for preservation or growing. Our cannabis seed bank provides the highest quality of fast-germinating marijuana seeds in Michigan and New Jersey with guaranteed stabilized genetics.
Best Seeds for Growing In New Jersey
Below are some of the popular New Jersey and Michigan cannabis seeds:
Chocolate Diesel and Sour Dubb are combined to produce Gorilla Glue #4. GG4 is one of the most sought-after strains in the American marijuana market and comprises 50 percent sativa and 50 percent indica. It made its debut in 2013 and took the medical scene by storm. The effects of GG4 are exceptionally strong and psychoactive, with a heavy-hitting calming and euphoric feeling. You can expect couch lock with this strain that contains more than 20 percent THC levels. GG4 has a flowering cycle of about 7-9 weeks. Also referred to as Original Glue, GG4 is a critically acclaimed variety that has won multiple awards, including the High Times Jamaican World cup and the Best Hybrid Los Angeles Cannabis cup in 2014.
Pink Cookies strain, which is a cross between Girl Scout Cookies and Cherry Pie, is a balanced sativa-indica hybrid. The plant is highly potent, with THC levels ranging from 20-25 percent.  This herb is best for users with high tolerance. Pink Cookies has a strong aroma of sweet earth and pepper. This strain isn't recommended for novice growers because of its sensitivity to even the slightest temperature changes. While it can be cultivated outdoors depending on its stability and your climate, Pink Cookies does best indoors where you have control over the humidity and temperature. The plant takes about 7-8 weeks to flower.
Whether day or night, the strain delivers a balanced high. Pink Cookies improves mood, prompts chattiness, energizes the mind, and induces moderate euphoria. You can use Pink Cookies to relax, sleep, control pain, and relieve anxiety and depression.
Sour Diesel earned its name from its pungent diesel-like aroma with hints of lemon. Also referred to as Sour D, this sativa dominant hybrid variety that's native to California consists of 90 percent sativa. It drives an incomparable high, with users reporting an electrifying cerebral high that enhances creativity. Patients use Sour Diesel to get relief from chronic fatigue, anxiety, and depression. It's, however, not suitable for insomnia due to its stimulating effect. To get a good head start, try smoking Sour Diesel in the morning. This strain is perfect for growing indoors. It can also be cultivated outside successfully in a warm climate. The herb develops resinous buds and strong aroma during its 10-week flowering period.
Hand-Picked, Perfectly Mature Cannabis Seeds
With an enviable range of affordable marijuana seeds in New Jersey, you can also depend on us when growing marijuana in Michigan. Contact Weed Seeds USA to buy your New Jersey and Michigan marijuana seeds or purchase online on 1-844-807-1234.
Marijuana Seeds New Jersey