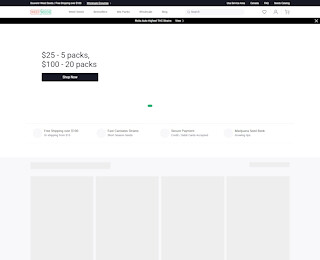 The use of marijuana in the state of New Hampshire is restricted to patients with qualifying medical conditions. Medical marijuana is prescribed to those with chronic pancreatitis, Alzheimer's disease, multiple sclerosis, among others. The law permits the shipping of cannabis seeds from us at Weed Seeds USA. You can possess ungerminated cannabis seeds in New Hampshire without legal issues, as they are referred to as souvenirs.
In addition, possession of a maximum of ¾ ounces of cannabis for personal use was decriminalized in 2017. Still, you can be fined if found to be in possession of marijuana. Also, growing marijuana in New Hampshire can attract a fine. But this is an improvement over the Granite's state former harsher laws and is a step in the right direction.
Here at Weed Seeds USA, we are suppliers of premium marijuana seeds in New Hampshire. Our award-winning genetics offer a variety of seeds, including auto-flowering, feminized, and regular seeds. When you buy your New Hampshire marijuana seeds from us, you can expect fast delivery and discreet packaging as we value our buyers' privacy.
The Best Seeds That We Sell for Growing in New Hampshire
Here are some of our best-selling NH cannabis seeds:
This variety offers the best of both worlds—it comprises 50 percent sativa and 50 percent indica. The White Widow is native to the Netherlands and grows to about 2m outside, reaching up to 1m indoors. The plant needs plenty of light and will thrive in warm climates; however, you can still grow it in colder climates. This strain will finish flowering after about nine weeks, needs little maintenance, and is ideal for beginner growers.
Smoking White Widow will leave you feeling euphoric, give you a burst of energy, and enhance your creativity. If you're anxious or stressed, that will disappear after a couple of puffs. But, after some time, the effects become heavier, and you might become couch-locked. Of course, being stuck on the couch will depend on a number of factors, such as how the plant is grown, your level of tolerance, and how you consume it. White Widow has a pine-fresh flavor with a citrusy hint on the exhale, giving you a tasty smoke experience.
The famous OG Kush hails from Northern California. It's stoning genetic profile consists of 25 percent sativa and 75 percent indica. OG Kush is highly potent with a THC level of 19 percent, making it a favorite among experienced smokers. The strain takes about eight weeks to flower— growers can achieve high yields using only basic training techniques. OG Kush delivers a high that soothes the mind and body. It's regarded as a powerful night-time medication that helps with anxiety, depression, stomach issues, chronic migraines, and more.
Premium, Lab-Tested Cannabis Seeds
When you order your marijuana seeds in New Hampshire from us, you can always depend on our stealth, reliable, affordable, and fast delivery services. We also have well-informed staff who can answer all your questions. Choose from our top-selling varieties and store them at home—marijuana seeds in New Hampshire can remain viable for germination for years. Contact Weed Seeds USA to buy your seeds or purchase online on 1-844-807-1234.
Marijuana Seeds New Hampshire