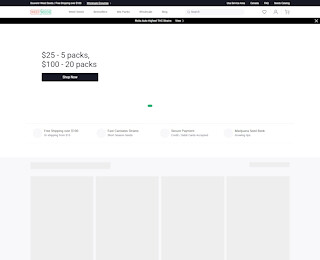 In June 2017, the state of Montana passed the law that allowed medical marijuana patients to cultivate their marijuana. The new regulations give room for medical marijuana cardholders who do not have a specified provider to plant marijuana seeds in Montana. However, they can grow no more than eight plants, and only four of the plants are allowed to be harvestable at a time. If two patients live in the same house, they can grow twice as much as the stipulated amount.
Since the legalization of growing, there has been a surge in demand for high-quality seeds in Montana. However, it appears that people from the state still struggle to find the seed banks that can meet their needs. If you're looking to buy the best quality marijuana seeds in the market, you shouldn't look beyond Weed Seeds USA. We are proud to be one of the leading seed banks in the country, and we can get the best marijuana seeds to your doorstep on demand.
Why should I grow my Montana marijuana seeds?
Admittedly, there are many dispensaries where you can legally buy medical marijuana in Montana. However, buying your marijuana does not bring as much fulfillment as growing. For one thing, growing ensures you're actively involved in your treatment process and can help you understand your condition a lot better. Furthermore, you get to ascertain the purity and quality of the marijuana you're using. This significantly reduces the probability of taking adulterated marijuana.
Can I buy marijuana seeds in Montana?
Absolutely yes! As mentioned earlier, the expanded medical marijuana program allows medical marijuana cardholders to possess a certain quantity of marijuana seeds and mature plants. As long as the amount of seeds you're buying does not exceed the reasonable limit, you can legally purchase marijuana seeds in Montana.
It's vital to note that all seed banks are not created equal. You probably already know that the source of marijuana can have a significant impact on the yield. Thus, it would help if you did some research before choosing the seed bank to buy from.
Furthermore, you may also want to know more about marijuana strains before buying. Since you're allowed to grow only a limited number of seeds, you'll be best served by growing the strain that works best for your condition. Thankfully, our marijuana seeds at Weed Seeds USA come with detailed descriptions of their properties and the illnesses they can treat.
Contact us to buy top-quality marijuana seeds in Montana
Whether you're looking to buy seeds as a grower or collector, you cannot go wrong by purchasing your seeds at Weed Seeds USA. We offer a diverse variety of premium seeds that work for a wide range of approved medical conditions. Our seed bank specializes in wholesale of seeds to growers, extractors, and dispensaries, but we also cater to the needs of personal growers. Contact us at 1-844-807-1234 or visit our website to purchase online.
Marijuana Seeds Montana