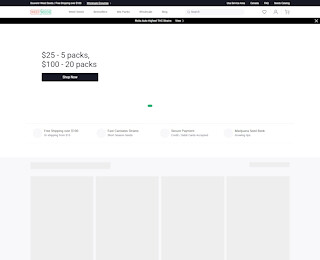 Maine law has permitted adults to cultivate any amount of seedlings, a maximum of three flowering cannabis plants, and 12 immature cannabis plants. Moreover, you are allowed to keep and own all the yields your plant produces. It is also legal to buy and use marijuana seeds in the state of Maine. Since the legalization of the medicinal as well as recreational use of marijuana in Maine, many people have taken up an interest in growing the plant. However, cannabis cultivators, especially beginners, may experience a hard time trying to get the right seeds.
At Weed Seeds USA, we strongly recommend that growers of Marijuana seeds in Maine consider some factors before deciding on the seed type they should buy to ensure optimal yields. When you purchase marijuana seeds from us, you are assured of getting some of the finest, highest-quality varieties on the market.
What to Consider When Purchasing MJ Seeds in Maine
Growing marijuana in Maine starts with selecting the right type of seeds and choosing the method of cultivation. Below are factors to consider when buying cannabis seeds:
The Kind of Seeds You Want
Maine marijuana seeds come in different strains, including indica, sativa, and hybrid. The choice of seeds will depend on your personal preference and the effect you want from the plant.
Space Restrictions
Space is an important consideration and will dictate the type of seeds you can plant. For instance, sativa normally takes more space than indica. Sativa also grows slower than indica, which takes a shorter time to mature. As a result, indica does well indoors while sativa grows best outdoors.
Growth Requirement of Different Types of Seeds
Some types of Maine cannabis seeds require specific growth requirements and conditions to germinate and mature. Therefore, to make sure you get a desirable outcome from growing marijuana in Maine, it is recommended that you consult an expert in weed growing. At Weed Seeds USA, we provide growers with vital information on the growth requirement for specific seeds, for example, the average growth time, environmental, and nutritional requirements.
The Outcome of the Seeds
Some marijuana seeds produce more yields than others. So, depending on the outcome you desire, you should have a rough estimate of the amount of marijuana the seeds will produce before purchasing cannabis seeds in Maine.
Growing Period
It's best to consider the growing time of Marijuana seeds in Maine before purchasing the seeds. Early or late harvesting of the bud might cause perturbations on the THC content of the bud.
Get the Best Variety of Marijuana Seeds
We're a premier supplier of cannabis seeds in Maine. We work closely with our experienced and reputable growers to bring you the best in class cannabis seeds. What's more, our seeds are handpicked and tested in the lab for quality assurance. We have a variety of seeds in our inventory you can choose from. By looking at the variety of Marijuana seeds in Maine we stock, you'll find some of the best seeds for your unique needs. Call Weed Seeds USA to buy your seeds or purchase online on 1-844-807-1234.
Marijuana Seeds Maine