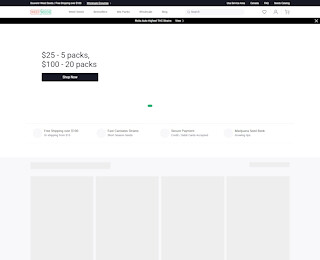 It is essential to know the various cannabis strains in the U.S. when starting a marijuana farm. There are many American weed strains for sale, and each strain delivers unique results. For the best yields, consider buying feminized seeds for your first cannabis farm. Feminized seeds reduce confusion with sex identification. It also ensures that your cannabis plants flower when they reach maturity. Another tip is to choose cannabis strains with short flowering time. It guarantees a faster turnaround for beginning weed farmers.
Kaya Gold
Kaya Gold is an ideal strain for outdoor gardens. An adult Kaya Gold grows tall and survives in both hot and cold climates. In addition, this strain is highly resistant to pests and mold.
Kaya Gold has a spicy, earthy flavor. It is a medicinal strain that provides relief from stress, anxiety, depression, and PTSD. 
Early XXX
Early XXX has a shorter flowering time and grows in all types of climates. Buds sprout within the first eight weeks of planting. Feminized Early XXX seeds can thrive both indoors and outdoors. With a potency of 15% T.H.C., this strain is ideal for recreational smoking.
Blueberry Domina
Auto blueberry domina has a sweet, spicy taste. Its 17 percent T.H.C. content makes this strain ideal for day and night time smoking. Blueberry Domina blooms in six weeks when the dense resin buds beginning to show. This strain has a short to medium height and is ideal for indoor and outdoor weed farms.
Autopilot XXL
Autopilot XXL is a feminized strain that thrives year-round in temperate climates. It has a pungent pepper-like scent and a 15 percent T.H.C. content. This strain blooms into a bud with several side buds around it. Autopilot XXL seeds are a great choice if you want a large harvest. This Indica strain suits recreational smokers.
Papaya
Papaya is a short, dense Indica strain. Its plant grows low and suits indoor cannabis farms. Papaya weed strain has a relaxing euphoric effect and a citrusy taste with Sativa effects that can numb body pain.
Dark Angel
Dark Angel is an Indica-Sativa train. It blooms under 8-weeks and guarantees a high yield. When you buy weed seeds from America, consider the Dark Angel strain for an indoor cannabis farm. 
Super Skunk
Buy Super Skunk seeds if you prefer buds with a sweet and strong taste. As an Indica strain, Super Skunk is ideal for recreational and medicinal purposes. In addition, this cannabis plant suits patient weed farmers who can wait 47 days for the seeds to bloom.
Big Bud XXL
Big Bud XXL cannabis seeds bloom into humongous buds with spreads of crystals and white hairs. Beginners would love this strain because it is one of the easiest to maintain. Big Bud XXL cannabis seeds bloom in 8 weeks promising high yields. Each bud has up to 15 percent T.H.C. content, which is ideal for recreational smoking.
Crop King (Feminized)
Crop king feminized cannabis seeds are easy to grow and maintain. When you buy weed seeds in the U.S.A., this strain gives you more variety because all seeds are feminized. It reduces the risk of losing quality buds.
Black Domino
Black domino produces quality buds with a spicy, smoky flavor. It is easy to grow and harvest and delivers an intense hit with a calming effect afterward. Smoke this strain for leisure or to provide relief from pain and stress. Its T.H.C. content ranges between 19 and 22%.
Early Vixen
This Indica strain blooms in about eight weeks. It has a 17 percent T.H.C. content, which delivers a delightful buzz. Early Vixen is a medicinal strain that can reduce depression and anxiety.
Cheese
Cheese cannabis seeds produce buds in 8 weeks. These buds have a sweet and citrusy scent and an 18 percent T.H.C. content. Cheese cannabis buds have an energetic buzz making it a recreational weed strain. 
At Weed Seeds U.S.A., we have one of the best collections of weed strains in the U.S. Please contact us at 1-844-807-1234 to buy your seeds. You may also buy weed seeds on our website.
Buy American Seeds Online